FLORIDA ATLANTIC UNIVERSITY'S CAREER CENTER - LEARN ABOUT INTERNSHIP AND CO-OP OPPORTUNITIES
August 2017
Internships and Co-ops serve as excellent opportunities for you to apply the knowledge that you have learned in the classroom and further explore your chosen major(s). In addition, an internship or co-op experience will help you develop skills that will prepare you for your transition into the workplace.
As the Dorothy F. Schmidt College of Arts and Letters dedicated Career Center liaison, my job is to cultivate opportunities that provide students with skills required to be career ready.
Furthermore, Florida Atlantic University's Career Center connects students and alumni with meaningful employment, internship, and graduate school opportunities through career readiness programming and career advising. Information about the services and events offered by FAU's Career Center may be found at the following link http://www.fau.edu/career/
I invite you to contact me to learn more about internship and co-op opportunities. In addition, I am very interested in connecting with student clubs and organizations. Please contact me if you are interested in having me present to your members at an event.
My location, contact information and office hours are below:
Boca Raton Campus, AH 52, Room 213A
Mitchell Roshel,
mroshel@fau.edu
561-297-4926
Office hours: Monday - Wednesday and Friday: 8:30am – 5pm


Same Day/Walk-in Career & Internship Advising Hours, Thursday 9am-4pm.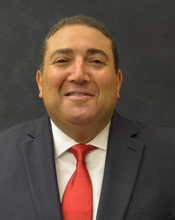 Mitchell Roshel
Assistant Director, Career Center Liaison
Florida Atlantic University
FAU Career Center – Dorothy F. Schmidt College of Arts & Letters Liaison
777 Glades Road, Arts & Humanities Building, Room 213A
Boca Raton, FL 33431
T: (561) 297-4926
www.fau.edu/career