LEULIETTE JOINS PALM BEACH ATLANTIC UNIVERSITY BOARD OF TRUSTEES
April 2018
WEST PALM BEACH – Timothy D. Leuliette, an investor and operating executive in the automotive and transportation industry for more than three decades, was appointed Friday to the Palm Beach Atlantic University Board of Trustees.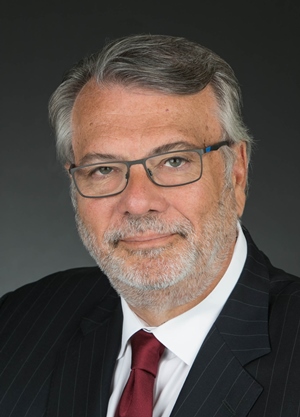 Leuliette is currently president and CEO of Leuliette Partners LLC, a privately held financial and merchant banking firm advising on capital solutions, restructuring, special situations, interim management and private equity investing.
Previously, Leuliette served as president and chief executive officer of the Fortune 200 Visteon Corporation where he led a restructuring of the firm. Upon assuming his role at Visteon, Leuliette left FINNEA Group, a firm he had co-founded and where he was a senior managing director. He left the FINNEA Group's predecessor firm to serve as chairman, president & CEO of Dura Automotive LLC. during its period of restructuring.
During his career, Leuliette has served as co-CEO of Asahi Tec Corporation, where he was the first American to hold the CEO position in a large publicly held Japanese company, and chairman and CEO of its subsidiary Metaldyne Corporation, which he co-founded in 2000. In addition, he was formerly president and chief operating officer of Penske Corporation and ITT Automotive Group.
Before joining ITT, Leuliette served as president and chief executive officer of Siemens Automotive L.P. and was a member of the Siemens Automotive Managing Board and a corporate vice president of Siemens AG. He was the first non-German to hold this level of authority in the 143-year history of the German electrical and electronics company.
Leuliette currently serves on the boards of Nine Point Energy, where he is chairman; Goodrich Petroleum, where he is lead director; the privately held connected car company Autobrain, and the Michigan based development company "AMR." He also serves as the chairman of the YMCA of the Palm Beaches, and his previous service on nonprofit boards includes The Business Leaders of Michigan and The Detroit Economic Club.
He is also the past chairmen The Detroit Branch of the Federal Reserve Bank of Chicago.
A West Virginia native, Leuliette holds a Bachelor of Science degree in mechanical engineering and a master's degree in business administration from the University of Michigan, where he was recognized with a distinguished alumni award.
Leuliette and his wife, Cindy, live in West Palm Beach and are members of Family Church.
Palm Beach Atlantic University is a private, independent university offering undergraduate, graduate and professional degrees, with campuses in West Palm Beach, Orlando and online. The University is dedicated to the integration of Christian principles to prepare students for learning, leadership and service.
-30-