PALM BEACH ATLANTIC UNIVERSITY TRUSTEES APPOINT 2 NEW MEMBERS
January 2018
Palm Beach Atlantic University named two new board of trustee members, Steve G. Scalici and Timothy S. Sotos. As members of the board, they will provide oversight for the University and assist in setting its mission and vision.
Scalici is the senior vice president with UBS Financial Services and pastor for Family Church Jupiter. He is a Certified Financial Planner™ with the focus to help individuals and families discover and plan for their financial and life goals with an emphasis on biblical generosity. Scalici and his partner, Doug Twohill, manage over $300 million for their clients.
In his role with Family Church Jupiter, Scalici teaches the Bible and provides leadership to the bi-vocational staff. He serves as the immediate past chairman of the board for Urban Youth Impact in West Palm Beach and Palm Beach County Fellowship of Christian Athletes. From 1998 – 2009, Scalici co-hosted a daily radio show called "God's Money" where he taught biblical financial principles.
Scalici, a 1995 PBA alumnus, is a past president of the Palm Beach Atlantic University Alumni Board. In 2014, he earned a master of arts degree in applied biblical studies from Moody Bible Institute in Chicago, Illinois. At the same time, Scalici completed a two-year church planting residency through Family Church. He and his wife, Apryl, whom he met at PBA, have been married for 22 years and live in Jupiter with their three daughters.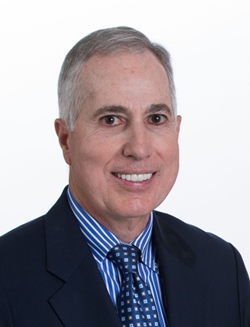 Sotos is the current chairman of the board of Clinical Reference Laboratory Inc. (CRL) and has been the president and chief executive officer for CRL for almost 25 years. CRL is one of the largest privately owned medical laboratories in the country processing over 25,000 patient samples daily.
Prior to CRL, Sotos was in management positions with Ernst and Young and two Fortune 500 companies, Mobil Oil International and Armstrong Rubber Company. He earned both his Master of Business Administration degree and bachelor's degree from the University of Pennsylvania's Wharton School of Business.
Sotos and his wife, Marybeth, have three adult children and four grandchildren. Since moving from Kansas City, Missouri, to Palm Beach, Sotos has become actively involved in helping the Community Health Center (CHC) of West Palm Beach, where he is chairman of the Strategic Planning Committee, and is involved with Urban Youth Impact. The CHC provides free health care to indigent residents of Palm Beach County. In addition, Sotos serves on the board of directors of Royal Poinciana Chapel and co-leads the Royal Poinciana men's group.
Palm Beach Atlantic University is a private, independent university offering undergraduate, graduate and professional degrees in West Palm Beach, Orlando and online. The University is dedicated to the integration of Christian principles to prepare students for learning, leadership and service.
-30-