BDB PARTNERS WITH LEXISNEXIS TO STRENGTHEN TALENT PIPELINE
December 2018
LexisNexis® Risk Solutions, a global technology leader with offices around the world, has partnered with the BDB on multiple initiatives to strengthen the talent pipeline in the information technology sector. The company has over 500 employees in Palm Beach County and has launched a successful internship program where students work alongside industry experts on the HPCC Systems® technology. The program provides students with hands-on learning experience with a focus on Big Data.
The partnership between the BDB and LexisNexis Risk Solutions has resulted in several collaborative efforts. The company will be a new addition to the 2019 Claim Your Future Showcase and will participate in the BDB's upcoming Academic Leaders Council meeting to ensure that academic curriculum aligns with employer needs within the tech industry. There will also be a new event focused onfemales in technology hosted by LexisNexis ‪on January 17, 2019. This series will inspire young technologists to learn more about the industry and meet the leaders of LexisNexis.
"We believe it's important to help foster technology talent in South Florida", said Sarah Fabius, Systems Engineer III. "We are excited to continue our partnership with the BDB and look forward to providing the opportunity for our seasoned technology experts to connect with future generations of technologists."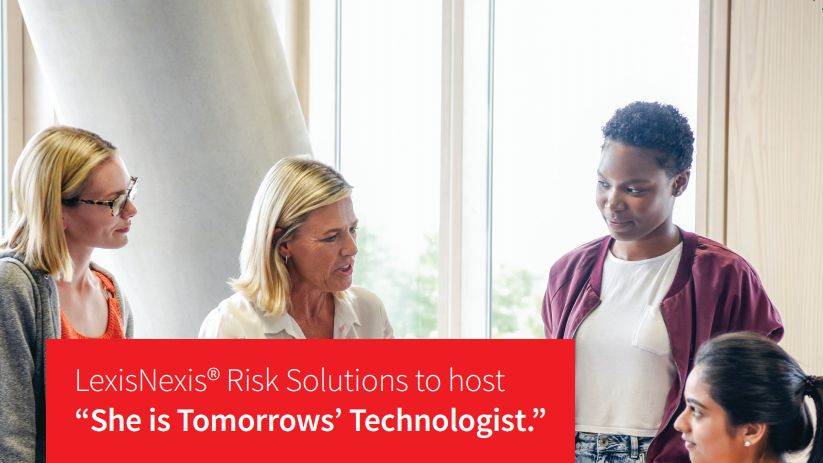 "This new connection with LexisNexis Risk Solutions demonstrates the power of partnerships between industry and education and will help with our business attraction and expansion efforts in Palm Beach County," said Shereena Coleman, BDB Vice President of Business Facilitation and The Glades Region.
What started as part of the BDB's Company Visitation Program, an effort to support 100 local businesses each year, has now blossomed into a key component of the BDB's Workforce Analysis Study. Launched last year, the study has provided new strategies to foster Palm Beach County's workforce so that it continues to exceed employer needs. This is just one example that demonstrates the importance of economic development and how it provides the connections needed to facilitate successful workforce partnerships in Palm Beach County.