PALM BEACH ATLANTIC UNIVERSITY ADDS PROJECT MANAGEMENT CONCENTRATION TO MBA PROGRAM
February 2019
WEST PALM BEACH — Palm Beach Atlantic University will add a concentration in project management to its leading Master of Business Administration (MBA) program beginning this fall. This concentration, unique to PBA across South Florida universities, provides graduates with in-depth project management knowledge complementing the core MBA content required for success in today's global business environment.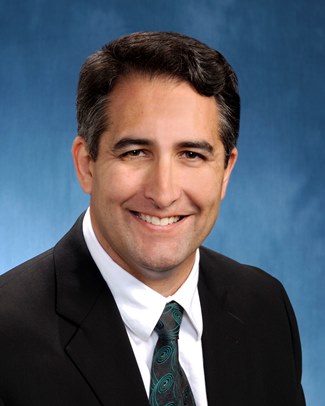 "Project management is one of the biggest areas of job growth and talent needs," Dr. Leslie Turner, dean of the Rinker School of Business, said. "Industry research tells us that nearly 90 million people will be working in project management oriented roles by 2027. That represents major growth in areas like health care, construction, IT, finance and aerospace—key industries in the Palm Beach region."
"PBA's MBA concentration is one of a kind in the South Florida region," said Dr. Lane Cohee PMP®, management professor and former industry program management executive. "We've designed a 'best of breed' offering, providing three specialized courses in project management to complement nine core MBA courses. This is ideal for students aspiring to project management roles, or for project managers interested in honing their skills while growing their general management and executive knowledge."
The MBA concentration also complements certification aspirations for project managers seeking to achieve the Project Management Institute (PMI) Certified Associate in Project Management (CAPM) ® or Project Management Professional (PMP) ® designations. The coursework provides the respective 23 and 35 contact hour requirement for those designations. Each course is taught by a PMI PMP®certified instructor leveraging the PMI Project Management Book of Knowledge (PMBOK) as a course content supplement. When combined with the MBA core of finance, marketing, strategy, international business, economics, law and operations, this concentration provides unparalleled value to business professionals across Palm Beach County and South Florida.
Check the University's website for more information on the MBA program and the concentrations Project Management, or call West Palm Beach Graduate Admissions at (561) 803-2122.
Palm Beach Atlantic University has received specialized accreditation for its business programs through the International Assembly for Collegiate Business Education (IACBE) located at 11374 Strang Line Road in Lenexa, Kansas, USA. The business programs in the following degrees are accredited by the IACBE: Master of Business Administration and Bachelor of Science in: Accounting, Finance, International Business, Management and Marketing.
Palm Beach Atlantic University is accredited by the Southern Association of Colleges and Schools Commission on Colleges (SACSCOC) to award the following degrees: bachelor's, master's, doctor of pharmacy and doctor of nursing practice. Persons wishing to review documents related to the accreditation of Palm Beach Atlantic University should contact the Office of Accreditation, Assessment and Research at (561) 803-2050.
Palm Beach Atlantic University is a private, independent university offering undergraduate, graduate and professional degrees in West Palm Beach, Orlando, Wellington and online. The University is dedicated to the integration of Christian principles to prepare students for lifelong learning, leadership and service.