PALM BEACH ATLANTIC UNIVERSITY TO HONOR BUSINESS LEADERS ON AMERICAN FREE ENTERPRISE DAY NOVEMBER 14
October 2019
WEST PALM BEACH, FLORIDA – Four prominent figures in the business community will be honored with companion medals during Palm Beach Atlantic University's American Free Enterprise Day ceremony Nov. 14.
The companion medalists will be honored along with American Free Enterprise Medal recipient Y. Michele Kang, founder & chief executive officer of the healthcare technology company Cognosante®.
The University has hosted American Free Enterprise Day since 1984. The celebration honors individuals whose hard work and achievement exemplify the best of the American free enterprise system. The medal ceremony is 10:30 a.m. in the Rubin Arena of the Green Complex for Sports and Recreation, 1100 S. Dixie Highway. It is free and open to the public. For more information, call (561) 803-2025.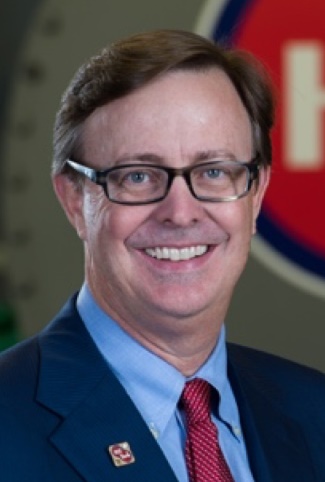 Robert W. "Chip" Lafferty is CEO of Hill York Air Conditioning Services & Energy Solutions. He is a third-generation leader of the business, following the footsteps of his grandfathers and his father, Robert S. Lafferty Jr., who was a longtime member of the University's Board of Trustees.
Lafferty earned his Bachelor of Science degree in engineering management from Southern Methodist University, and his Professional Engineer designation from the State of Florida. He has managed numerous multi-million-dollar projects, completing them within budget and on schedule.
In January 2019, Hill York was acquired by EMCOR, a Fortune 500 company. Lafferty remains as CEO, responsible for all operations and more than 250 personnel in Ft. Lauderdale, Miami, West Palm Beach, Melbourne, Sarasota and Tampa.
He is past president of ASHRAE Gold Coast and the Fort Lauderdale Executives Association and past chairman of the Rio Vista Community Church Session. He is a board member of the Construction Association of South Florida.
He and his wife, Mary Jean, have three sons, Bob, Steel and Daniel. They live in Fort Lauderdale.
Beth Neuhoff is CEO of Neuhoff Communications, an award-winning, privately held broadcast and digital media company with properties across the Midwest. She is recognized for creating high-performing organizations and brand-building strategies in both national and local markets.
She has been a director for the West Bend Mutual Insurance Company, Gray Television, the National Association of Broadcasters and the Broadcaster's Foundation of America. For the last six years, she was named one of the "Most Influential Women in Radio" by Radio Ink magazine, and for the last three years, she was recognized as one of the top 10 leaders in the radio industry. Her honors have included the Illinois Broadcaster of the Year Award, the Frances Preston Trailblazer award in Nashville and the Gracies Leadership Award from the Alliance for Women in Media.
Neuhoff serves on the board of the LeMieux Center for Public Policy at Palm Beach Atlantic University, the Vineyard Trust of Martha's Vineyard and the Palm Beach Community Foundation.
A native of Missouri, she graduated from the University of Oklahoma. She lives in Jupiter, Florida.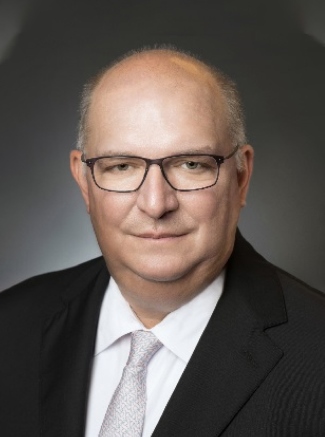 Geoff Seiber is the president and CEO of FranFund and is a veteran in the franchise industry. He has first-hand experience as a franchise owner, franchise developer and new franchise creator.
After a successful career as an operations and development leader, helping brands including Domino's Pizza and Great Clips expand and evolve, Seiber co-founded FranChoice, a prominent national franchise consulting group. Through his diverse experience and exposure to all aspects of the industry, Seiber recognized the need for a financial partner who could provide insightful funding strategies specific to franchising. In 2006, he founded FranFund.
He serves on the Titus Center for Franchising Advisory Board and the IFA Supplier Board. He is a regular speaker at franchise industry events. He takes pride in his Fort Worth community, where he serves on the Chamber of Commerce Advisory Board and as vice chairman of the Frog Club Board for Texas Christian University. He also supports the Armed Forces Bowl annually through ESPN.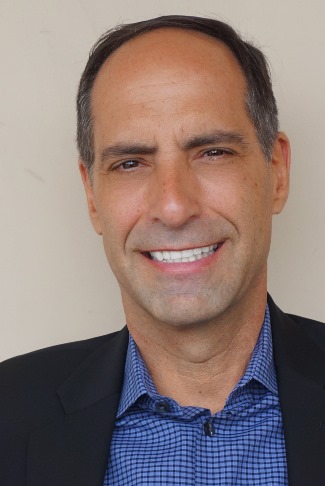 Carlos Vidueira is president of the Rybovich SuperYacht Marina & Service Center with facilities in West Palm Beach and Riviera Beach, Florida. Since its acquisition in 2004, Rybovich has been committed to increasing economic impact and job creation in South Florida by capitalizing on the region's unique waterfront assets.
Rybovich is an affiliate of Huizenga Holdings, the family investment company founded by entrepreneur H. Wayne Huizenga. Vidueira joined the company in 1992 and is senior vice president. Huizenga Holdings has owned or controlled numerous entities including Waste Management, Blockbuster Video, AutoNation, Boca Resorts, the Miami Dolphins, the Florida Marlins and the Florida Panthers.
Vidueira serves as chairman of the not-for-profit Northend RISE Initiative. RISE was established to break the cycle of intergenerational poverty that has plagued the historic African American neighborhoods occupying two square miles in the north end of West Palm Beach.
Vidueira graduated from the University of Southern California and earned his MBA from the University of California, Los Angeles. He and his wife, Jacqueline, live in Fort Lauderdale with their daughter, Ava.
Palm Beach Atlantic University is a private, independent university offering undergraduate, graduate and professional degrees in West Palm Beach, Orlando and online. The University is dedicated to the integration of Christian principles to prepare students for learning, leadership and service.
-30-