ROTH REPLACES MAST AS MORNING COMMENCEMENT SPEAKER
December 2018
(WEST PALM BEACH, Fla. – Dec. 7, 2018) With Congress preparing to go into session later this month, State Rep. Rick Roth has been tapped to replace U.S. Rep. Brian Mast as speaker at the morning commencement ceremony Dec. 19 for graduates of the Associate in Science, Bachelor of Applied Science and Bachelor of Science degree programs and the certificate programs. The session was moved due to the passing of President George H.W. Bush.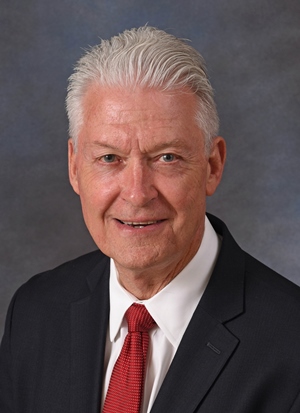 The ceremony begins at 9:30 a.m. at the South Florida Fair Expo Center in West Palm Beach. Roth, a Palm Beach County native, was re-elected in November to a second term to represent District 85. He is the owner of Roth Farms.
PBSC is holding two ceremonies for the more than 3,000 fall graduates. State Rep. Matt Willhite, a PBSC alumnus, will speak at the 2 p.m. ceremony for graduates of the Associate in Arts transfer degree. Both ceremonies will be streamed live at www.palmbeachstate.edu.
For more information about commencement, visit www.palmbeachstate.edu/graduation.
Serving 49,000 students annually, Palm Beach State College is the largest institution of higher education in Palm Beach County, providing bachelor's degrees, associate degrees, professional certificates, career training and lifelong learning. Established in 1933 as Florida's first public community college, Palm Beach State offers more than 130 programs of study at locations in Lake Worth, Boca Raton, Palm Beach Gardens, Belle Glade and Loxahatchee Groves.